ASDTi offers a unique range of psychometric personality and aptitude tests, all normed in the UK's Education Sector, and extensively used by Schools, Academies & Colleges.
The UKPQ is a Personality Questionnaire examining those behaviours our research has shown make a real difference to school leadership at SLT, and especially Headteacher levels.
The UKPQ360™ comprises two parts - the full, psychometrically valid and reliable UKPQ, combined with full 360° feedback, to give a report with huge developmental potential for your SLTs and middle leaders.
The UKGMAT is a test assessing the aptitude for making well-founded decisions based on an assessment of information (some of which is ambiguous or incomoplete) contained in reports. As such it replicates much SLT work.
The UKGMAT also contains, if required, an assessment of a candidate's ability to understand and work with numerical information, what can be projected, inferred or interpolated. Again it's useful for Senior Leadership and School Finance roles.
The UKGSAT has similar content to the UKGMAT, in terms of making well-founded decisions based on reports or numbers, but is aimed at a middle-leader level, so is ideal for HoDs or staff seeking promotion.












More
More
More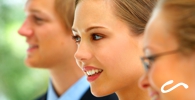 Read More
Brochure